Thank Your To All Our Special Clients!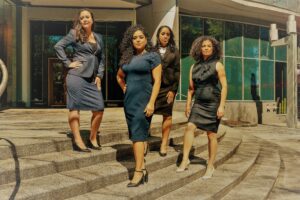 Williams Oinonen LLC wants to take a moment to thank all our special clients. So many of you become close like family and remain life long friends. Williams Oinonen LLC appreciates each one of you who entrusts us with your important case. Recently, we were able to represent our life-long client, Mr. Lukas Faber who moved us deeply when he named his first born child after Ms. Oinonen. Stated Mr. Faber:
"My gratitude is endless: my daughter Julie 5 years of age is named after you, and I hope she also will be willing to help others in true distress, and will be interested in restoring the nobility in teaching among those who were unjustly beaten down by a broken public school system in GA. You are on my mind as long I teach. I never thought that miracles and hope can be restored by one person. I met Julie Oinonen on the most devastating case in my career, which I thought would finish my employment as a teacher due to lies, distortions and illegal practices. I sat in Julie's office sharing the most unbelievable story, which took place in a public school system in GA when Julie very swiftly uncovered the wrong doings, put a legal name to them and was able to gradually refute every lie, defamatory statement and question every unethical practice I witnessed in school. Short after her involvement intimidations and threats from admin at school suddenly stopped. I was able to change school districts and have been a happy educator for more than a decade, with good TKES evaluations and no issues. Julie would not only solve the legal issues, her strength was the promptness and speed with her communication during some extremely intense and time-sensitive exchanges where her immediate attention was needed. Her prompt calls returned and very realistic assessment of possible attacks by admin was, what truly gave me hope and kept my sanity.. It is no doubt that she saved my career. She cleared my name and made me more aware of pitfalls lurking in education and the public school system. I became a GAE member since working with her and would recommend to every teacher to have some protection. A "thank you" and legal fees do not even remotely compensate such an outstanding legal mind who fought like a lioness while nursing an inexperienced novice teacher with so much warmth and kindness that I thought I had a "super mom". Thank you Julie for guiding me so effectively through so much mess in the past and for giving me strength to fight the wrong in the public school system and continue to remain in education and serve my students."
Thank you to Mr. Faber and to all our clients for life! We are honored to serve you.